To succeed at digital transformation, teams need to be committed and self-enabled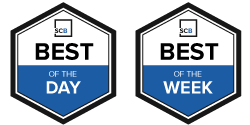 The digital age has just begun. We haven't seen the full force of disruptive business and operating models and there is no doubt that many more will keep emerging. We are only beginning to see the impact that digital transformation will have on our human resources as well. This will demand the creation of new and higher levels of personal development and organizational effectiveness to manage and sustain this culture transformation.    
In the supply chain context, we see the emergence of Industry 4.0. Operating models are shifting to meet the demands of this digital supply chain transition and companies need to revisit and renew their technical capabilities and infrastructure. But technology alone will not drive the success of a digital transformation.  The key factor for success is people, and the commitment of supply chain leadership and teams to take charge of their digital strategy and execution.  
To do this, teams need to rely much less on external consultants and IT.  This transition cannot be outsourced. Organizations need to self-enable themselves with the capability to make rapid changes to their supply chain models and apps. They need to be able to launch new supply chain apps quickly if their changing business reality demands it. That is what inspired us at AIMMS to launch AIMMS SC Navigator, a suite of configurable Apps for self-service Supply Chain Analytics. 
I'd like to invite you to watch my recent presentation on our journey towards the launch of AIMMS SC Navigator. I hope it will inspire you to join our movement for supply chain self-enablement! You can also read my recent article on ITProPortal to learn more about our quest to self-enable supply chain teams with analytics.  
Curious about AIMMS SC Navigator? Request a demo